Human Resources Department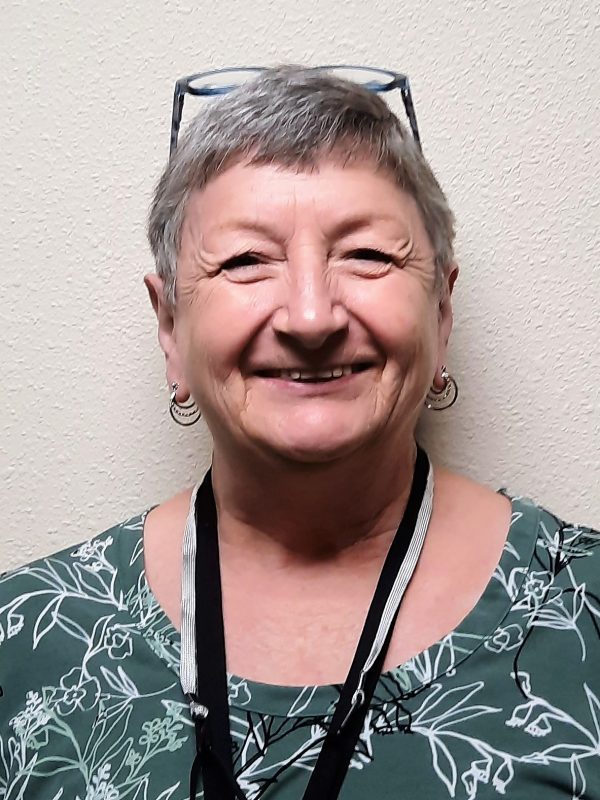 Sandra Jones
Director of Human Resources
Phone: 916-679-1555 Ext 101
Email: Sandyjones@stepagency.com
What I do for STEP: Oversee the Human Resources Department and assist Management team with employee relations. Ensure that the Company stays in compliance with all employment laws, regulations, and requirements.
Why with STEP:  It's all about the respect we have for the people we support.
Something fun about me:  Huge Stephen King fan and don't get me started on Star Trek or Marvel superhero movies. Yay, Iron Man!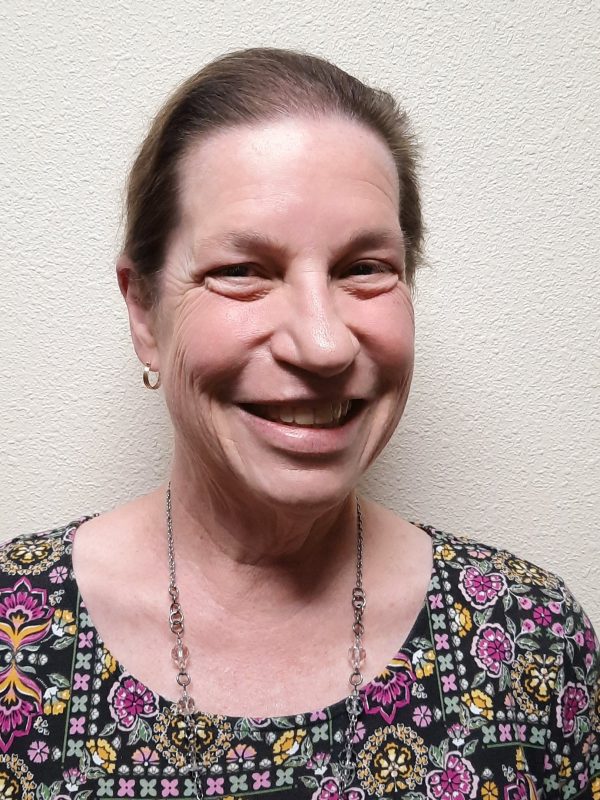 Patti Dixon
Director of Benefits & Compensation
Phone: 916-679-1555 Ext 121
Email: PattiD@stepagency.com
How long with STEP: 25 years
What do you do for STEP: Human Resources with emphasis in Benefits and Compensation
Why with STEP: When finishing my Bachelor's degree at Oregon State University, I did an internship at Oregon State School for the Deaf and worked in the after school vocational program for a year. After moving to Sacramento I worked at VTE as a job coach for 5 years, and met folks from STEP (David, Stuart, Tim, Suzanne, Jerry), then came to STEP as an ILS/SLS Instructor. After a few years moved into HR.
Something fun about you: I love horses, kitties, British mysteries and rain.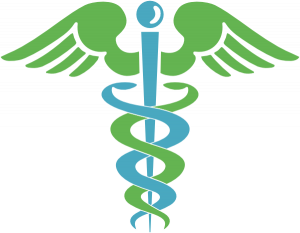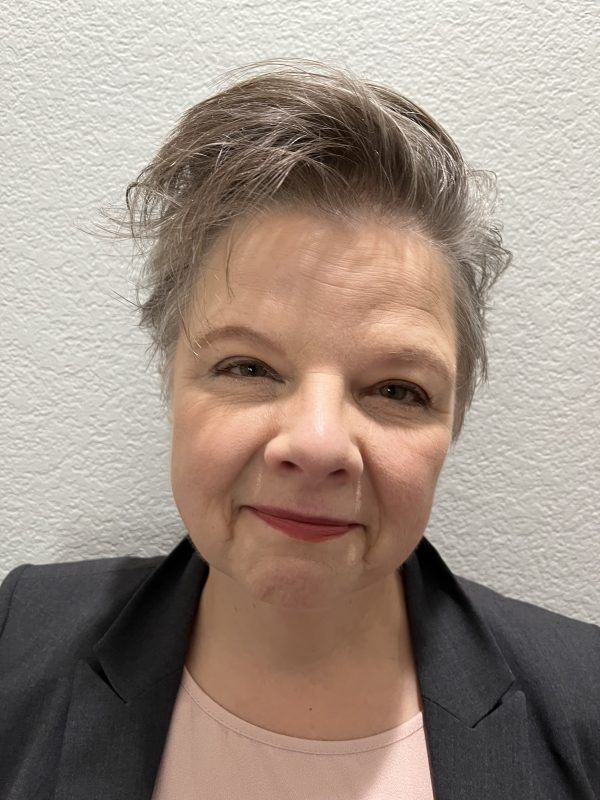 Ruth Myers
Director of Medical Services
Email: Ruth.Myers@stepagency.com
I provide consultation, training, and direct services to STEP employers in the mobile crisis unit, the Enhanced SLS program, and others. I am available to assist anyone at STEP when they cannot reach their regular doctor, or when there is some other medical question or worry.
My background: I am trained in psychiatry, neurology, and internal medicine and have specialized in persons with IDD and complex needs since 1989. I have admired STEP since the beginning, have done some consulting work here over the years, and am grateful to have been appointed medical director in 2017. In my work travels-50 states and a few other countries, I've learned to treasure organizations like STEP, where they live and practice their values. At the beginning of the pandemic i chose to close a very busy practice in another state so I could spend more time working for STEP.
More information than anyone wants: I prefer the original Star Trek over all the others, I drink way too much black coffee, and I use detective novels for brain candy.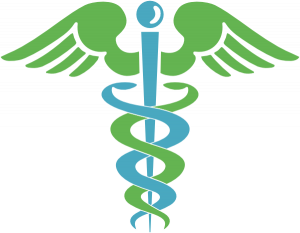 Comprehensive Supports Team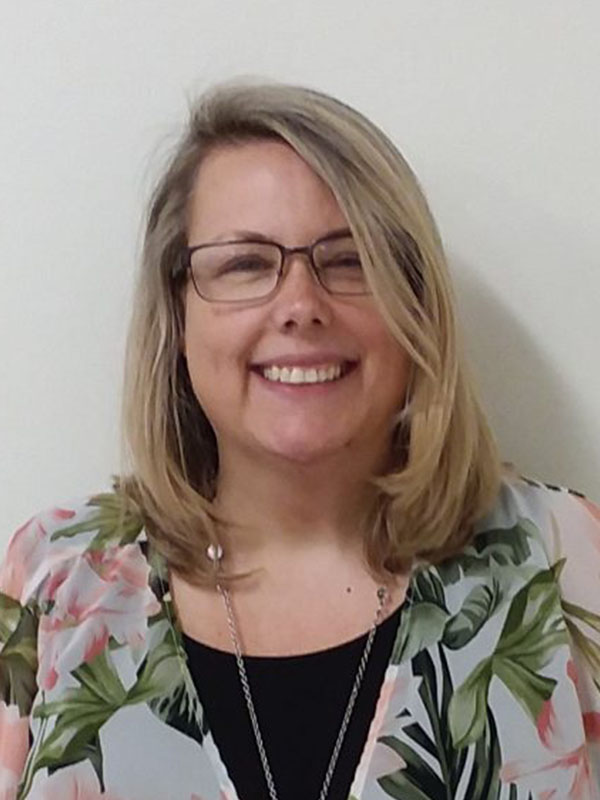 Comprehensive Support Services
Rebecca LaBoriel
Program Director
Phone: 916-679-1555 Ext 127
Email: Rebecca.LaBoriel@stepagency.com
Rebecca LaBoriel has worked in the field of disabilities for over 30 years. She began her career as a Direct Support Professional in Supported Living. As she received her B.S. in Psychology and a Minor is Women's studies, she became an SLS roommate to a gentleman to whom she provided support to for over 17 years. Concurrently, she became a Supported Living Director and then transitioned into a Day and Employment Director. She received her Masters of Science degree in Educational Psychology, while finding her "niche" to transform traditional services into cutting edge, all maintaining a person-centered planning approach. Currently, Rebecca is the Director of our Comprehensive Support Services.
The reason I chose STEP: I love being able to transform and create new services for people with disabilities. The ability to create new employment opportunities for our employers and have the privilege to be invited to be a part of a person's circle of support, makes this work rewarding as a career.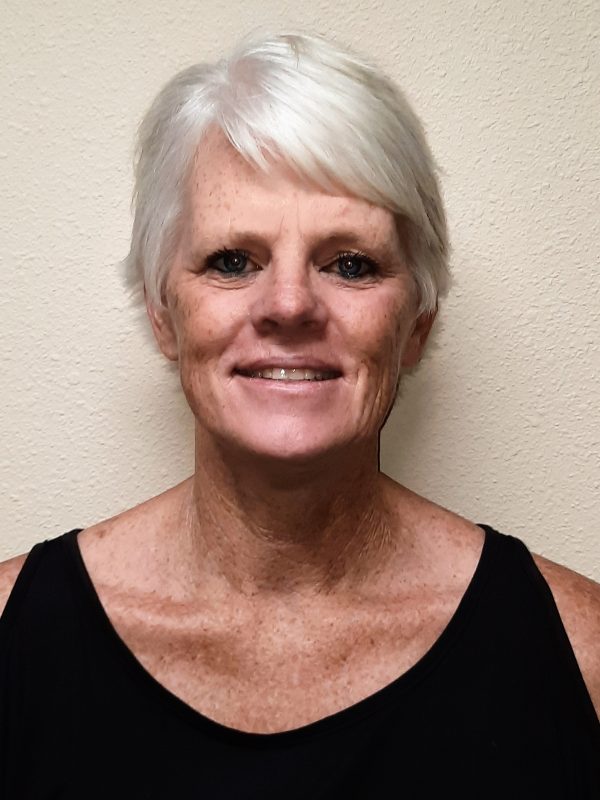 Comprehensive Support Services
Diana Miller
Program Manager
Email: djmiller@stepagency.com
I work support ILS facilitators with their caseload with their daily schedules, capture employers' POS hours, review employers' ERSP to update documentations/reports, QA/COS/IPP, monthly meetings, communication with director/case managers/stakeholders
I stay with STEP because communication is a key to work with and STEP is best place to work with. That always make me feel comfortable to come to work with. But other than that, I love work and interact with DD employers because they are second family to me. 
I love being outdoor activities such as kayak/Sup/hiking/walking/beaches to explore/loves being in water. My collection is rustic/country/farmhouse decoration/themes. As for the hobby, I love being around my family because they are my world. 
Comprehensive Support Services
April Keplinger
Program Manager
Email: aprilkeplinger@stepagency.com
I have worked with STEP since 2010, and during my time with STEP I have come to love with the employers and staff. I am able to watch the employers grow skills that us managers have trained the staff. It's all about Empowerment of the Employers. With the right team the Employers have a life of their own!!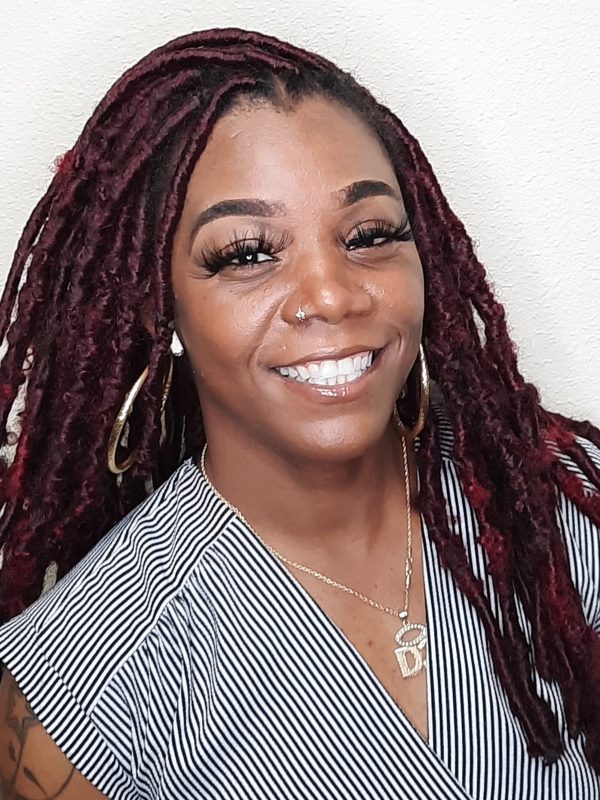 Kyanna Smith
Office Coordinator
Phone: 916-679-1555 ext 133
Email: kyanna.smith@stepagency.com
What do I do for STEP? It can change day by day being the Office Coordinator from setting up for a special event to daily events. But you can mostly see me running around the office as  I manage and coordinate the Front Office Staff. Support all Directors and Management departments in all daily matters. Providing Front Desk assistance, greeting public, and providing direct communication to appropriate staff utilizing a variety of media outlets for Deaf & Hearing individuals. Responsible for all daily activities and professional appearance of office, including all office equipment and supplies.
Why STEP? I admire the company's work ethic and HeartRight spirit. I believe STEP provides a safe and comfortable environment for individuals to live on their own. In the twelve plus years working for the company, I have never repeated the same workday. Every day is a new day to learn and a new adventure to experiences. Being able to communicate and support with so many different individuals throughout the day brings me joy and happiness. The bonds and relationships built here, will definitely exhibit what is meant to be HeartRight Always.
Some of my hobbies include Working out, reading, hikes, bike riding and being a sport mom to my kid.
You might hear people call me Keke!
Deaf Supported Living Services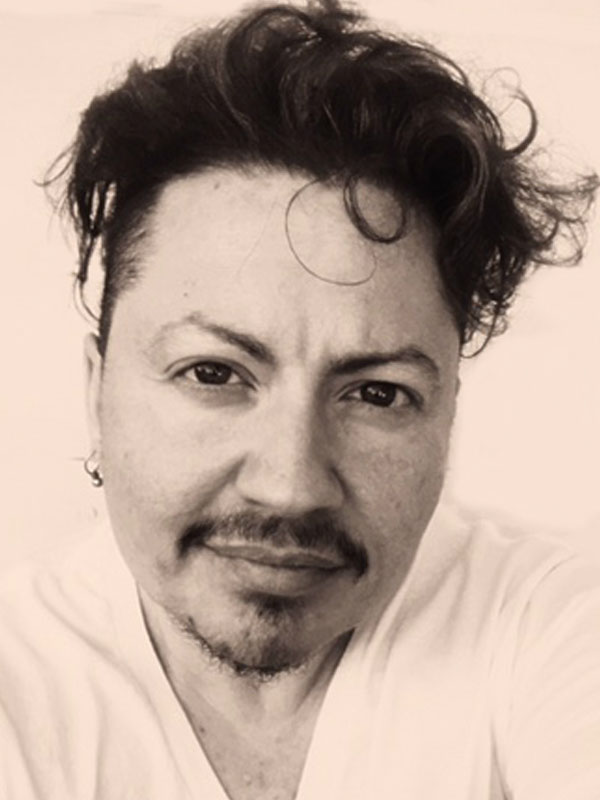 Miles Noschese
Deaf Enhanced and Supportive Living Service Director
Email: Miles.Noschese@stepagency.com
VP Phone: 916-999-1600
What you do for STEP: Develop focused planning, maintains positive proactive effective professional compassionate, and encouraging working relationships with employees, program participants, their families, representatives, employers, regional center case workers and community at large. This includes STEP program budget, implementation, Staff Orientations, Trainings, supervises managers, Facilitators, staff and directions its efforts on the inclusion of individual with Intellectual and Developmental Disabilities (IDD). Creating opportunities for IDD to be recognition in the Deaf community equality, integrity, and respect between people with and without IDD in the community in State of California. Further expansion growth in our Deaf Enhanced Supported Living Service and Supported Living Service program. To engage Person-Centered approach person with IDD to have their Quality of Life just like us. Our goal of our agency is to continue our mission of inclusion in the workplace and into employers' own home that includes their own choices and decision in their life. To develop collaboration, invest in this incredible of employers we support, and Direct Support Professional (DSP) employees to support in growth, improving, and effectively provide hiring/recruiting to support people with IDD.
Why you chose STEP: 20 years with STEP employment and plus 30 years of experiences with this Intellectual Developmental Disabilities field, I see this opportunity of motivations and enthusiasm as a way to contribute to Strategies To Empower People Deaf employers and Deaf employees we support "Mission and Values" Good Enough for Me of S.T.E.P.  Strategies To Empower People is a cultural diversity and strongly encourages employees and employers growth and development strategies plan. I am convinced STEP is a strong work ethic and my commitments will enable our Deaf team to flourish to make a meaningful contribution to STEP's company to success. "Stop being afraid of what could go wrong. Focus on what could go right"- Tiny Buddha.
Something fun about yourself: I'm nature lover. I love to adventure in the wilderness. Get out in the woods, exploring, and wilderness finds you.  Hiking is one of my favorites! Surround with wild animals are also my favorite! The best thing about nature is IT'S FREE! The only investment is your time, which you will most likely get back to stronger focus, fresh ideas, and a better functioning body. Kayaking, surrounding with love ones, Life is full of beauty. Notice it J
Deslin Malone
Program SLS Manager
Email: DesMalone@stepagency.com
What you do for STEP: Support & oversees Deaf employers/employees
Why you chose STEP: Passionate about my job and the care for our people
Something fun about yourself: Love photography, hiking, traveling, and try new adventures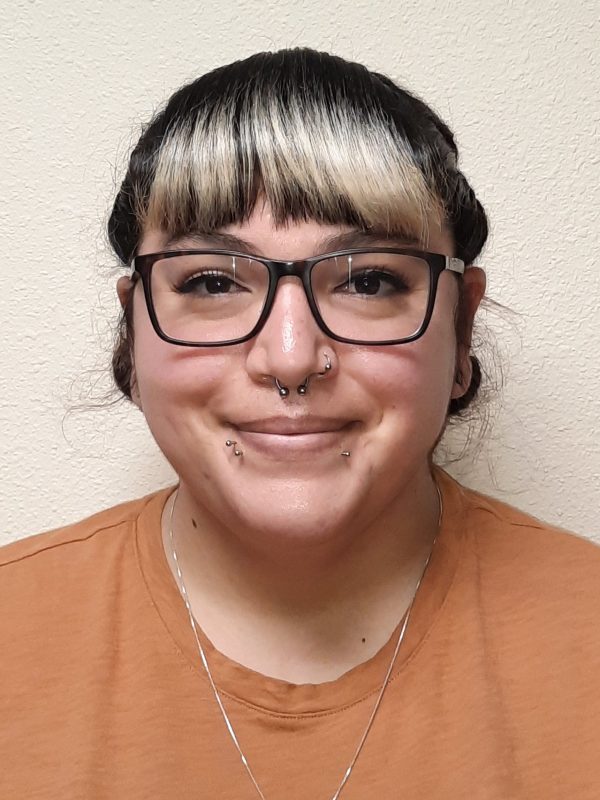 Jennifer Zesati
Program Manager
Email: Jen.Zesati@stepagency.com
-I oversee the DSP4 Supervisors and help support employers build a life that is their own surrounded by people they pick.
-I have loved helping people since childhood. Growing up being trilingual I always enjoyed being a resource for others to communicate and share information. More recently I'm learning about my passion to motivate others as well as teaching.
-I'm an animal lover with an eclectic taste in music. I enjoy exploring  and reading.
 Hearing Supported Living Services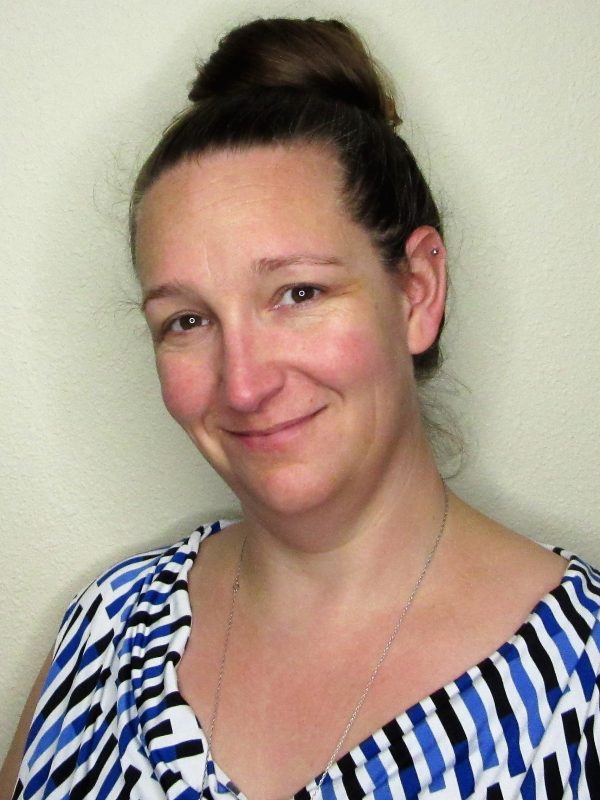 Tammy Smith
Program Director
Phone: 916-679-1555 Ext 122
Email: TammySmith@stepagency.com
Title: Program Director Central Hearing Supportive Living Services
What you do for STEP: I started with STEP back in 2001 wanting to work in the medical field. I started as a Direct Support Professional, Medically Fragile Job Coach, Independent Living Instructor (also with the ILS Parenting Program), Personalized Community Support Facilitator for both high behavioral and high medical, Program Manager for Central Hearing Supportive Living Services, and Program Director for Central Hearing Supportive Living Services and COVID Testing
Why STEP: Love the mission and the advocacy.
Something fun about you (Collections, Hobbies, Funny Nickname): In my limited free time, I teach and assist non-profits to organize and manage events to raise capital.
Michelle Smith
Program Manager
Phone: 916-679-1555
Email: Michelle.Smith@stepagency.com
Michelle's experience includes 8 years with Strategies to Empower People Inc.   Michelle graduated with an Associate's Degree in Science and is a Certified Medical Assistant.    In her time with Strategies to Empower People, Michelle has risen through the ranks, holding positions of Direct Support Professional 1-4, Community Support Facilitator and Program Manager 1.  Michelle's open approach makes her a favorite amongst employers.  When not working, Michelle enjoys spending time with her oversized lapdog Roman Reigns and her spoiling her nieces and nephews.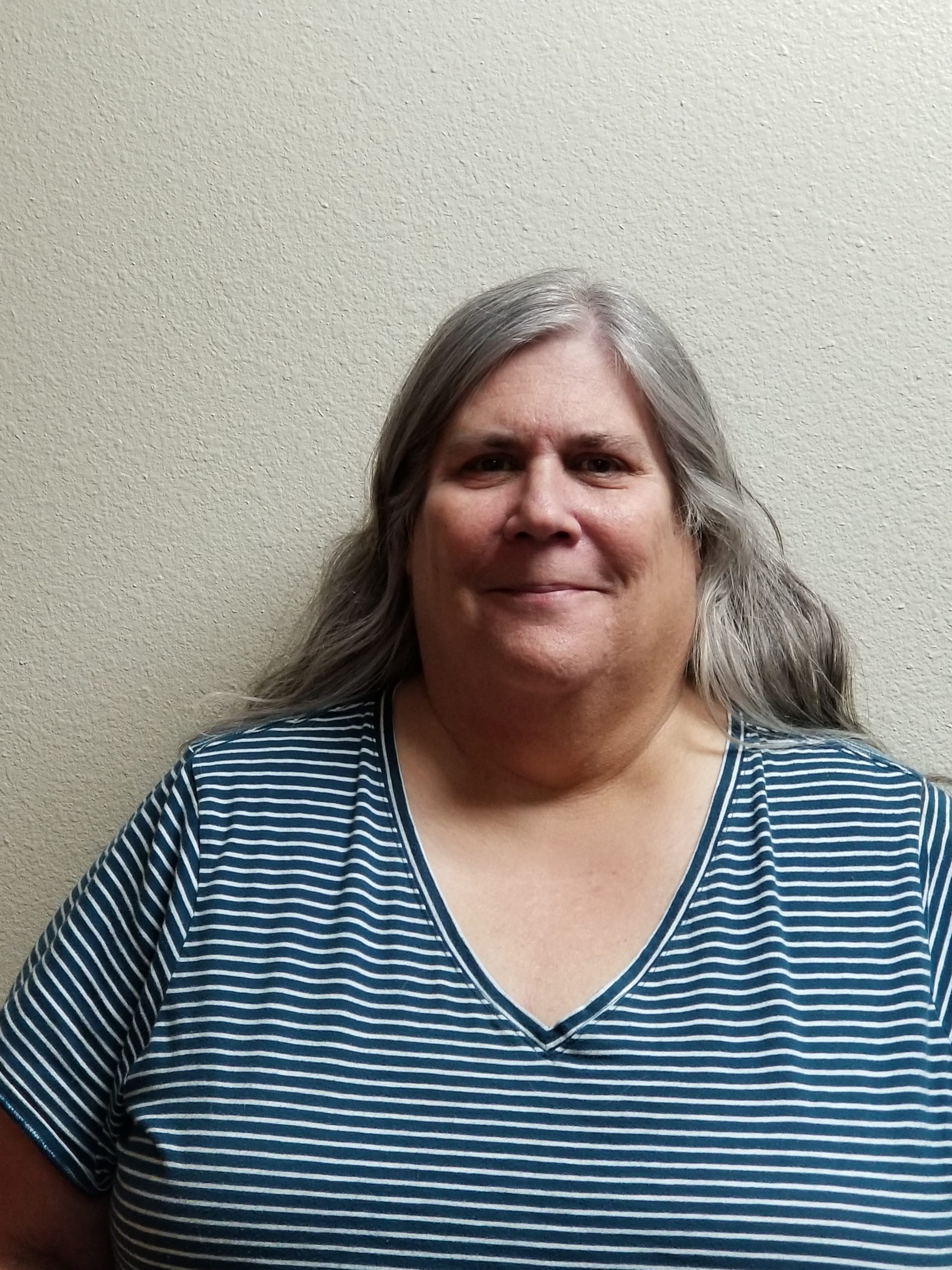 Linda Glaves
Linda Glaves
Program Manager
Phone: 916-679-1555
Email: Linda.Glaves@stepagency.com
What do you do for STEP: I support individuals with disabilities living in their own homes, being able to get out in the community, making their own choices, with a support team using person centered active support.
Why with STEP: Strategies To Empower People is an organization that is truly heart right about the people we support and how each person is treated with love and respect. I enjoy working with people who truly enjoy life. It's a grand adventure!
Something fun about you: Love going to the ocean every month and spending time with family and friends!
Enhanced Supported Living Services Holly Laney
Program Manager
Email: Holly.Laney@stepagency.com
Holly Laney began her career with STEP as  a Program Manager at the height of the COVID pandemic.  Despite the circumstances of her entry, she has quickly become an asset to the Unit displaying her ability to be flexible and adapt to changing circumstances starting Day1.   Holly began her career in Human Services in 2004 , her almost 20 year her background includes working with youth and adults.  Holly specializes in working with diverse populations with challenging behaviors and traumatic backgrounds.  This includes level 12-14 treatment facilities, group homes, and crisis management.  Her knowledge of behavioral supports and trauma informed care are the focus in her job and the Enhanced unit.  Holly's calm and quiet demeanor, make her an asset in dealing with crisis or intense situations.  When not working,  Holly spends her time developing her love of art and traveling with her partner (Wedding planned for 2024).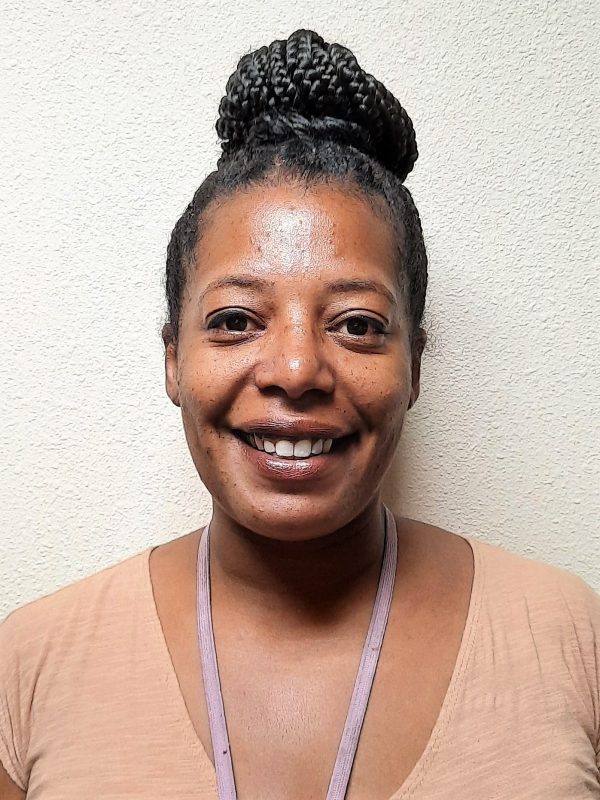 Marshonda DeGroat
Program Manager
Email: Marshonda.DeGroat@stepagency.com
Marshonda DeGroat is a Program Manager in the Central Enhanced Support Living Services Unit.  Her career has spanned over 15 years and she has been an asset with Strategies' to Empower People since 2013.  Marshonda graduated with a Bachelor's Degree in Psychology from University of Phoenix in 2012 and has extensive experience working with at risk and marginalized populations.  In her career, she has been a DSP, DSP 4, PCSF and includes day programs and group homes in her experience.​  Marshonda advocates for our employers and the I/DD Community as a whole ​and she loves being one of the Strategies to Empower People "Steppers" (always out in the community, moving and creating change).  Her upbeat style and hands on approach are her trade mark while supporting her supervisors, DSP and employer.    In her spare time,  Marshonda volunteers her time to the Mutual Assistance Network /Partnering with Kings and Queens Rise to motivate youth for success. Marshonda enjoys spending quality time with her three children and is sports mom whether it's  football or  basketball season.​​
Serving the counties of: Napa, Sonoma, Solano