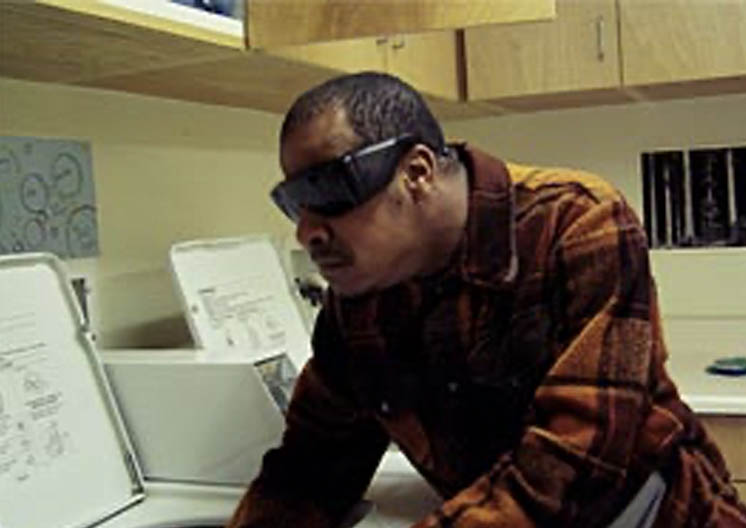 Demond is a Deaf-Blind gentleman who is employed in the laundry at the historic Sacramento Youth Hostel. Demond is part of a three-man team with Mai and Kenny, with Vocational Coach Steve Lantz. These three gentlemen collect, wash, dry and fold the daily linen used in the Hostel's 73-person capacity facility.
Until 2005, Demond lived at home with relatives in a world with no sign language and few personal possessions. While his Aunt loved him deeply, in 2004 it was becoming apparent that her age and declining health were impairing her ability to meet the needs of such an active and intelligent man.
Today Demond lives in a small group home that supports five other adults with similar disabilities, but since 2003 Demond has attended STEP Vocational.
"It has been one of the most amazing experiences I have ever had—to have played a small part and observed the blossoming of Demond as he has experienced the world outside his family home. He takes so much joy in meeting each new person, and each new experience. The vast positive changes in his overall health and well-being are remarkable, in addition to his exuberance and curiosity about everything! Demond's tenacity to 'do it himself' is well known, and Demond continues to learn to express himself and understand tactile sign language more and more each day."